"Venice on the Elbe"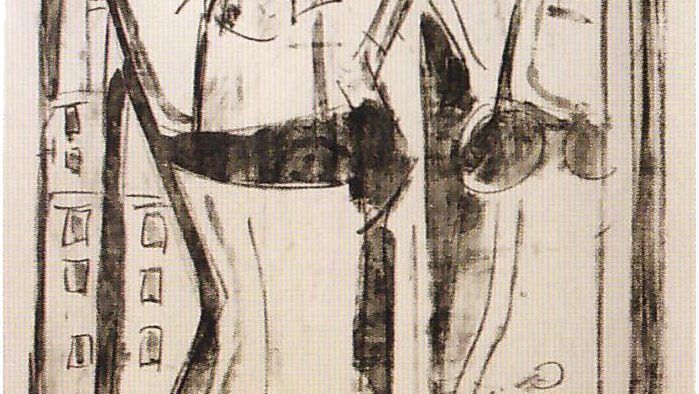 Leonardo da Vinci (1452-1519)
D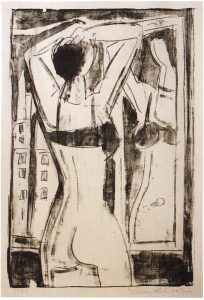 uring the last days of World War II, Dresden, the magnificent city of art, was destroyed and burned. There has been no lack of reconstruction attempts since then. Even less lacking, the reverence paid to the beautiful memories. Currently, the Saxon State and University Library has a documentary exhibition entitled, Bloom, Florence of German!
 The Saxon metropolis had always been celebrated as a German Florence, although there was never a dearth of endeavours to achieve – the superlative praise of noble kinship – the comparison with Venice. This was true in regard to the architecture, the art collections, and the cultivation of the music. Augustus the Strong's efforts were ambitiously grand. His Elbe should become the "canal grandissimo", the grand canal, which of course is not so far off from the linguistic creation, "Venice on the Elbe".
 At the time when the Saxon court church, so to speak, crowned the Elbe as a counterpoint to the Protestant Frauenkirche [Church of Our Lady], Italian sculptors and builders were hired and, for the period of construction, built an "Italian village" all of their own, the Italienisches Dörfchen – which today is still recommendable as a fine restaurant. In the German vernacular, a popular rhyme arose that played on "Saxony": "Where the pretty girls grow on trees." What is true, however, is that some contemporary Dresden painters and draughtsmen celebrate "the Italian woman" in wishful thinking.
The Dresdner dancer Gret Palucca bore her maiden name with pride, much as the wife of the poet Martin Raschke also bore her maiden name, Lucchesi. The Dresden wife of Johannes Beutner was, in Rome, held for an Italian everywhere. Likewise, the almost typically North German in appearance wife of Schmidt-Kirstein was, due to his love of Italy but also in general, often considered Italian. The city on the Elbe had a transformative power.